#par-511
#par-501
Sustainability management and reporting
AGC Glass Europe is part of the AGC Group, that produces many products that play an essential role in maintaining the global environment and supporting society, including glass, chemicals, electronic devices and materials, and ceramics. Our mission is to ensure the continuity of our business so that we can continue to fulfill our responsibility to supply these products. We also have a responsibility to pursue our business operations in ways that contribute to sustainability of the global environment and society. To do that, we must ensure that our efforts to create economic value are compatible with the creation of social value. That is the focus of the AGC Group's approach to sustainability management. We recognize the difficulty of this task, and that is precisely why we are so committed to the challenge of making dreams come true for people everywhere in the world.
Read more in the AGC Sustainability Data Book 2023
A report on policies and efforts towards realizing sustainability
More on Sustainability at AGC Group on www.agc.com
#par-566
#par-551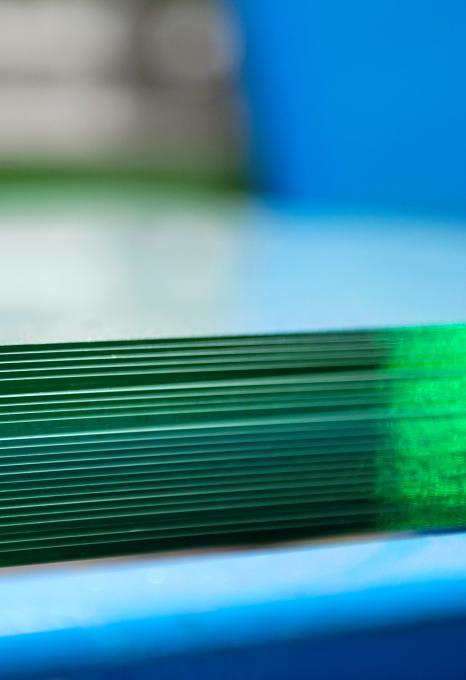 Committed to sustainability
We consider Sustainability as a fundamental part of our Corporate Social Values and a prerequisite in all our activities. It requires continuous improvement and involves everyone within AGC.
#par-556
Net-zero carbon emissions by 2050
AGC Glass Europe is committed to reaching the AGC Group objectives and set out a roadmap to achieve carbon-neutral glass production by 2050.
#par-10116
ISO 14001
Certified Environmental Management Systems in the plants are considered essential in order to improve our performance and achieve the environmental objectives. All our manufacturing plants are certified ISO 14001.